James helped me find the perfect place here in Hawaii. He was patient and professional, no pressure. He really knows the island. It took almost a year to find the place. Then it took six months to negotiate with a very challenging seller. I'm not sure a less experienced realtor could have closed the deal. Thanks James
We were very pleased with the attention and service provided by James Lewis. Our property had been listed with some of the most well known agents in Hawaii for about 5 years. When James received the listing, he worked very hard to find buyers and was ultimately successful.

He was most attentive and responded immediately to emails and phone calls. He went one step further by saving us the trouble of cleaning out our storage area prior to the sale. He did it himself.

We would most certainly recommend James Lewis to be an effective agent and someone easy to work with.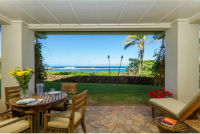 My husband and I were first time buyers, we were both nervous and skeptical of buying property here in Hawaii. James was the best realtor we could have been paired with, he narrowed down locations based on our preferences, and budget and he wasted no time what so ever once we had picked a property. We closed more then two weeks early and every step of the way, weather it be a paper we had to sign or inspection we had to set, James was there to dutifully explain and ease the process the whole way long. I can say with pride that we are now home owners and that the experience would have been incomplete have we not had the most knowledge filled, polite, and timely realtor on the island of Oahu, James E Lewis.
I enjoyed working with James. He was easy going, and professional. Had great ideas and readily available to consult with, and to show the property. He explained details concisely and accurately. He even went beyond the call by helping with contacts for contractors, fumigators, and surveyors. The most impressive and greatly appreciated service was his help researching and cooridnating the subdivision of the property, acquiring its own TMK #. What normally may have cost a lot and taken an eternity, was completed in about month. I am glad to have had James on my team.

Mahalo, "Sincerly Satisfied"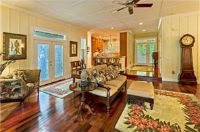 James Lewis made the process as easy as it could be. What we especially appreciated was how we were able to trust him to resolve issues on our behalf because we had already moved to the mainland. His assistance was thorough and reliable. We had peace of mind knowing that James was on our side. You should have him on your side too!